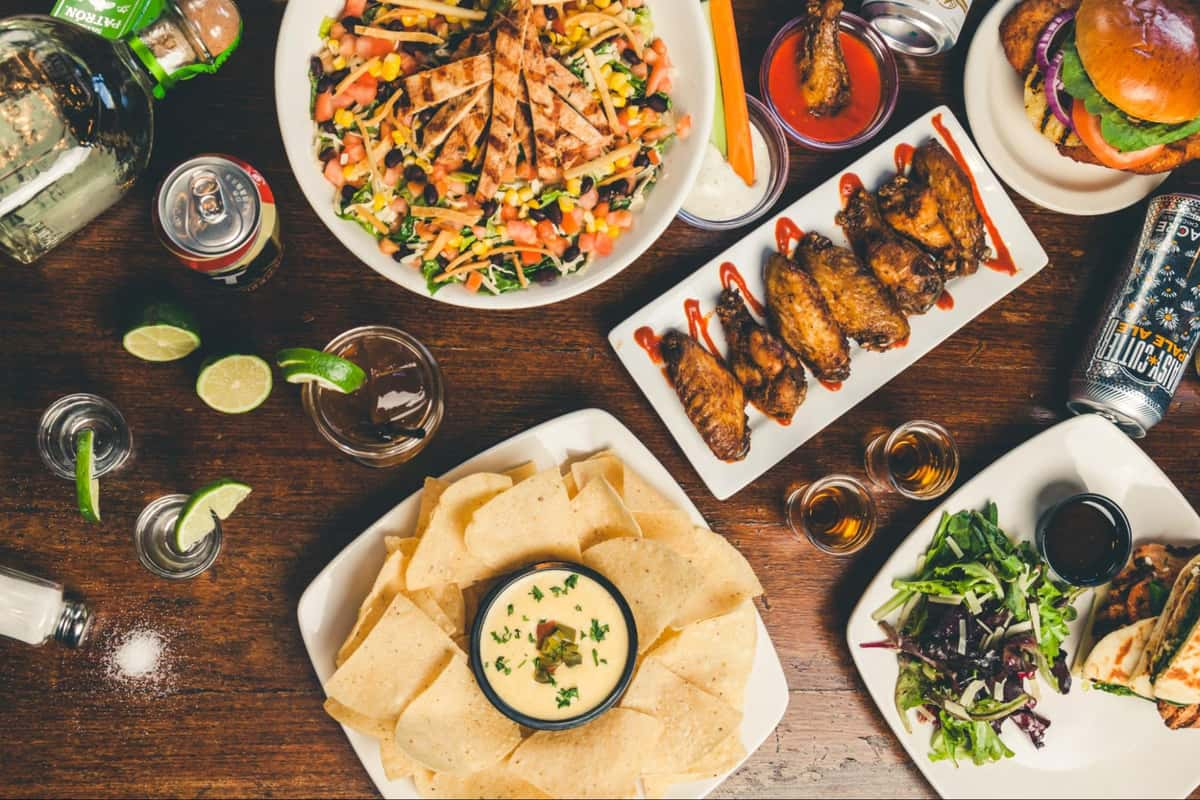 Tasty BBQ Appetizers to Make for Your Party
Tasty BBQ Appetizers to Make for Your Party
With the weather getting warmer, the parties are getting bigger and the fun starts with something different to eat, a few drinks, and some great company. At Smoke Signals, all of their sharable appetizers are just filling enough to hold you over till the next course but light enough to keep you enjoying it all.
Here are a few BBQ appetizer recipes that pass the Smoke Signals pitmaster's flavor test and are sure to impress your guests while keeping the effort and costs at a minimum.
Pigs in a Blanket
Pigs in a blanket are a classic appetizer, and they're super easy to make. You can use different meats like turkey or sausage if you prefer something other than the traditional pork version. And these little guys are great for parties since they can be made ahead of time and then popped in the oven right before guests arrive, so you don't have to worry about anything else while greeting everyone at the door.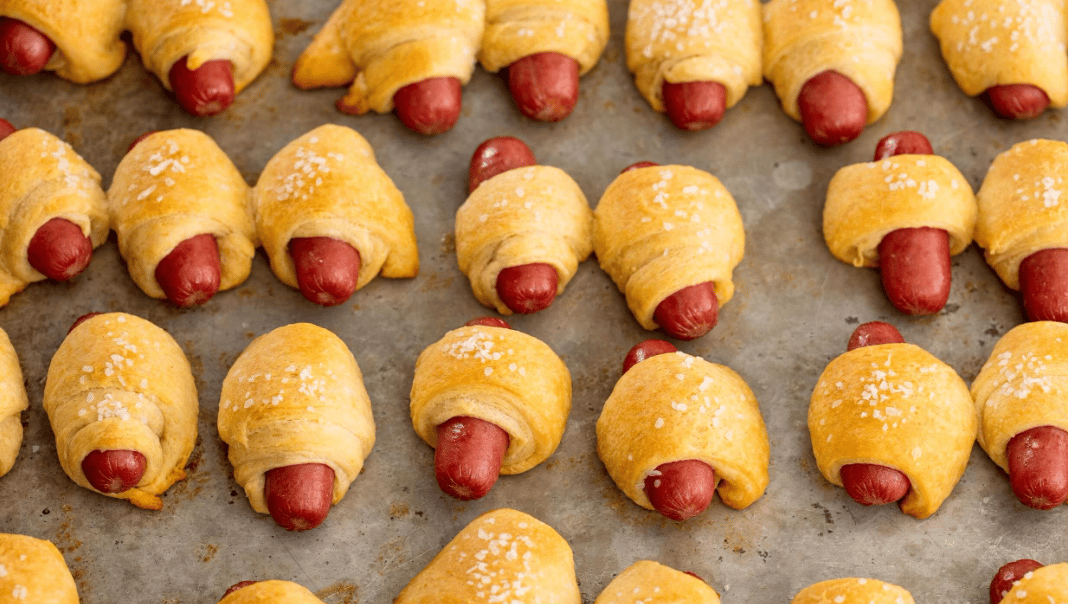 Smoke Signals' flavor pros recommend pairing these one-biters with tangy or spicy dipping sauces to add a little savor. This recipe from Insanely Good Recipes turns up the flavor notches with a surprising cheese additive for a well-rounded and scrumptious crowd-pleaser.
Serve on a platter with toothpicks, napkins, and dipping sauce ramekins to make for a room full of happy guests!
Crispy Wings
A traditional staple for a BBQ outing and a Smoke Signals' favorite, crispy wings will always be a surefire way to feed everyone's cravings. Nothing quite beats the crunch of a tenderly fried chicken wing.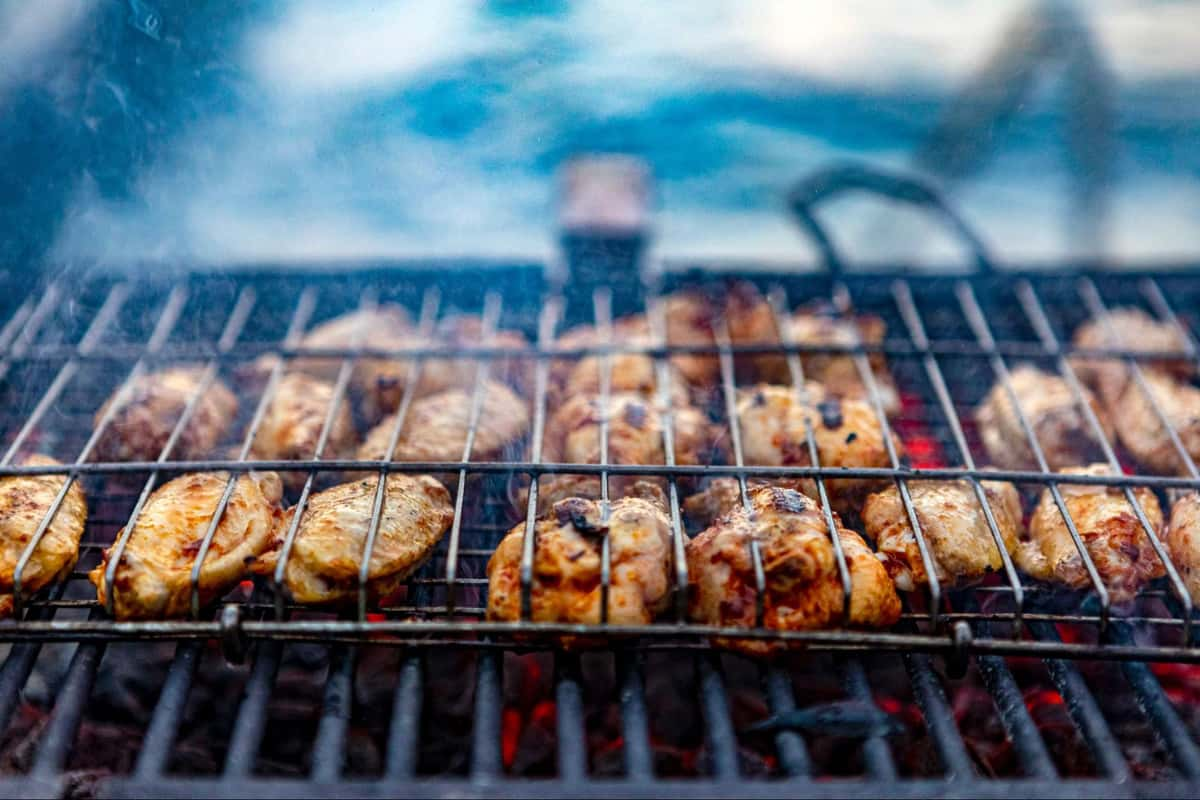 Taking your guests' preferences into account is a priority to being a good host. Experiment with different flavor combinations to design an impressive spread with a little something for everyone. Food and Wine's recipe is a great guide to the ultimate crisp, including multiple flavor inspirations as well as alternative cooking styles to fit everyone's abilities.
Serve with ranch and blue cheese alongside fresh veggies for the ultimate plate. Be sure to clean your smoker grates afterward to prepare for your next make.
BBQ Nachos
Simple nachos are a standard appetizer, but you can take them to the next level with BBQ additives. A flavorful mesh of all your favorite ingredients, the perfect nacho pan combines spice and savor to ensure a bite for everyone.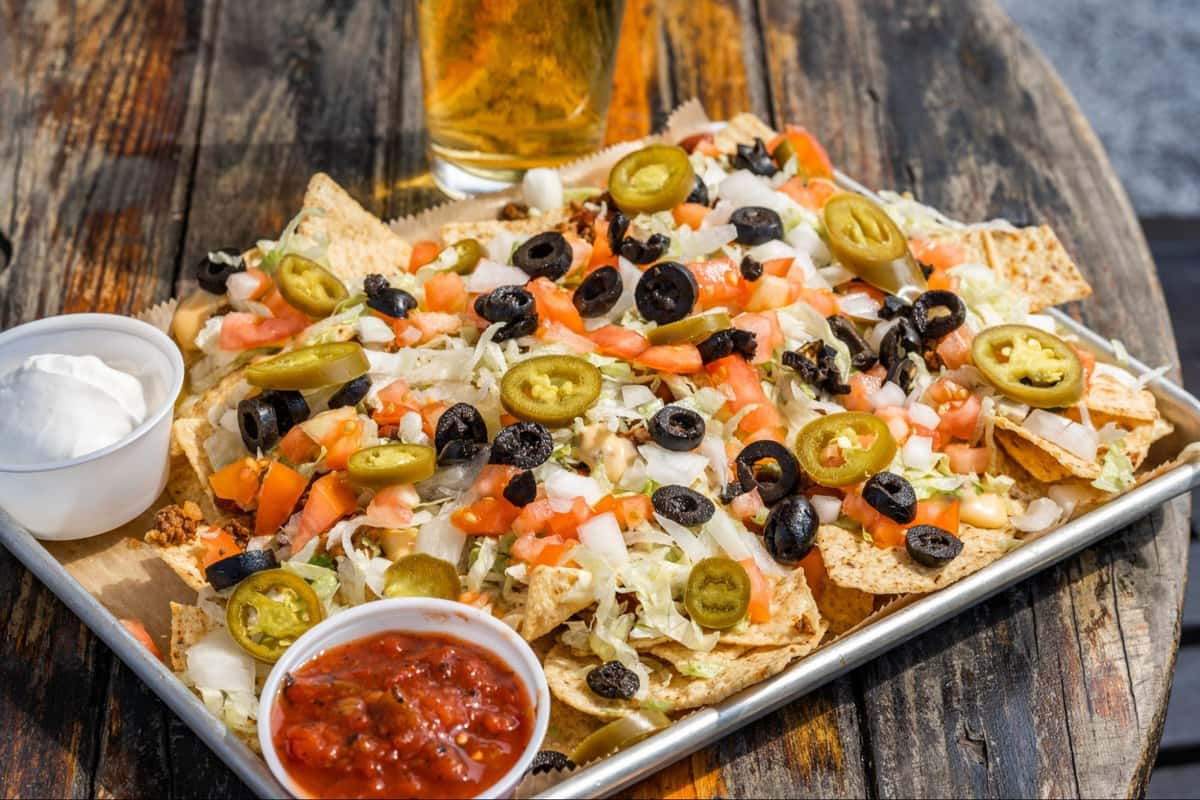 Pitmasters at Smoke Signals beef up their Nachos with a choice of brisket or pulled pork and top them off with jalapenos, black beans, and salsa for flavor in every bite.
Play with your platter's textures by piling on the cheese and adding creamy guacamole or sour cream for a smooth edge. Then serve family style with small plates to allow everyone to dig in.
BBQ Meatballs
Meatballs are a great appetizer because they can be made ahead of time and are delicious. You can make them with meats such as pork, beef, chicken, or lamb. You can also use different sauces for the meatballs; BBQ sauce is an excellent choice because it goes well with most types of meatballs!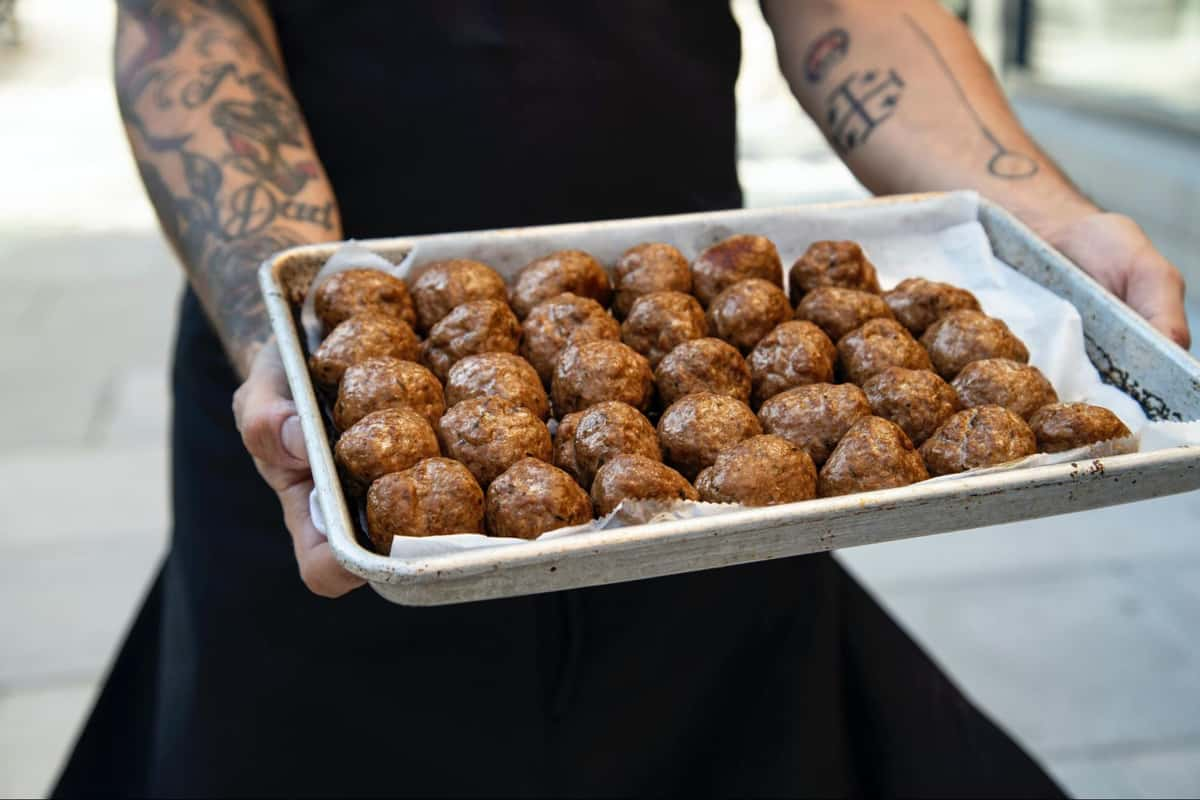 Trial and error is the best way to design a sauce that hits all the flavor marks. But for a quick fix in a flash, this recipe for Grape Jelly & BBQ Meatballs is a five-minute make that will taste like they've been marinating all day.
These treats can be served right out of the oven on toothpicks or skewers for ultimate sharing. Get extra creativity points by wrapping in caramelized bacon or serving on hotdog rolls as mini sandwiches!
Pig Wings
"Pig Wings" are a staple appetizer at Smoke Signals and combine two of your favorite eats all in one with tender, baby back ribs and crispy fried wings. It's a barbecue lover's dream come true and an impressive make for your next get-together.
Covered in tangy Buffalo sauce, these wings are fried to crispy perfection and served with the classic fixings of the ranch, blue cheese, and assorted veggies.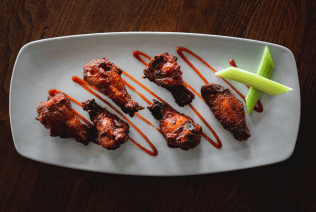 This Real Food By Dad recipe is a close rendition of the Smoke Signals' favorite. Pre-made buffalo sauces can be found at your local grocery store as well as all of the ingredients necessary to experiment with making your own flavorful combination!
Learn More
Food has always brought people together; it's the cornerstone of any social gathering and can impact the course of an event. Through Smoke Signals' full catering services, team members understand the importance of event food, no matter the scale. Hangriness is serious, and ensuring your guests are well-fed is one way to stay in the clear with a successful event.
The best appetizers are cost-effective and time-efficient and consider all of your guests' flavor preferences. Of course, everyone has different tastes, but true BBQ is a conglomeration of multiple flavors and has something for everyone to love.
To learn more about the best BBQ for your next get-together, visit Smoke Signals' website to find their menu and catering information for some added inspiration. You can also utilize other online resources and traditional cookbooks to play around with the best recipes.