romantic wedding
Dreamy Hues: 8 Seasonal Color Palettes for Your Romantic Wedding on The Deck
The beauty of the natural world makes a compelling setting for any event. But when it comes to your big day, a romantic wedding at Smoke Signals has it all—stunning scenery, the backdrop of different seasons, and, of course, Mirror Lake.
But if you really want to embrace the magic of the great outdoors, The Deck is the way to go. The Deck event space puts you front and center with panoramic lakefront views. Use nature for your inspiration when you choose the all-important color palette to set the mood for your celebration. Here are eight color combinations to help you create a dreamy, romantic wedding right here at Smoke Signals.
Dreamy Lavender
Nothing says spring wedding like light and airy pastels. And lavender is the most regal color of all the pastels. Lavender is the color of imagination and romance. It conjures images of breezy springtime days. Paired with hues of green, lavender hues will look amazing in your lakeside wedding photos.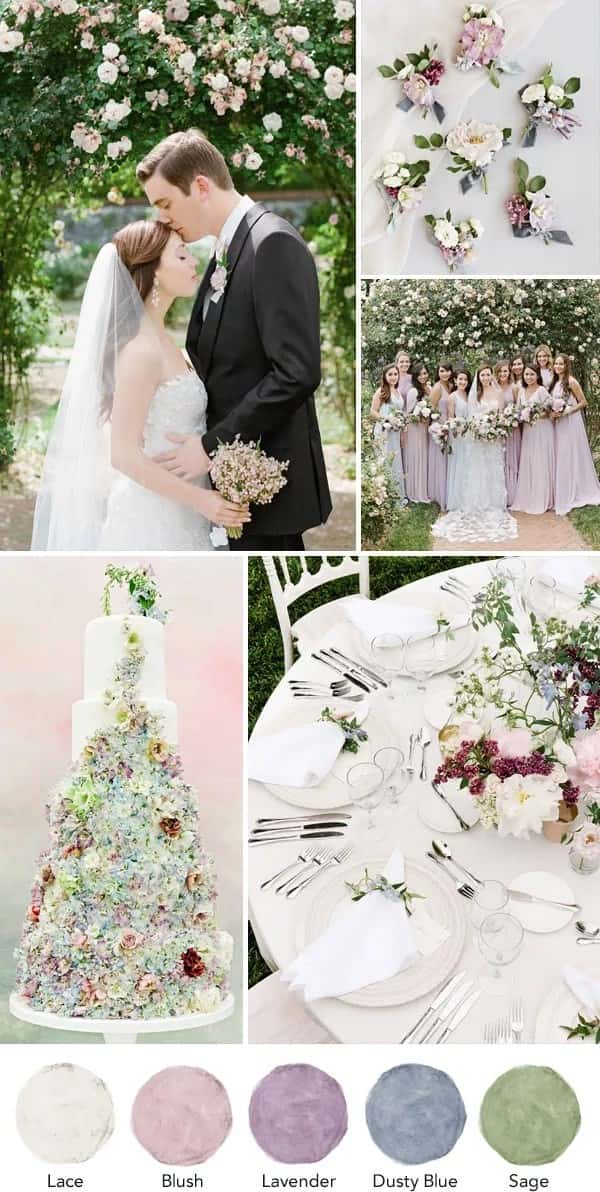 Photo Credit: KT Merry
Make Mauve Your New Blush
A mauve, gold, and ecru color combination reimagines and updates the blush-centric palette that has been a go-to choice for rustic and romantic weddings over the last few years. And while they are perfect for spring, these soft colors would work just as well at a summer farm wedding as at a late-fall waterfront celebration.
Dazzle with Summer Brights For Your Romantic Wedding
Summer brights set the perfect tone for your lakeside wedding. Punchy primary hues like sunflower yellow, fuchsia, and tropical greens are all unexpected tones that'll look right at home at your summer wedding. And these tones are perfect for a seasonal summer soirée that looks just as good in person as it does in photos.
Photo credit: KT Merry
Different Shades of Blue
For your summer lakeside wedding on The Deck, consider using a tonal color palette with different shades of blue. From light aqua to deep navy, you can use the natural setting of your lakeside venue at Smoke Signals for inspiration. This color palette is elegant and calming, and using different shades of the same color is a fresh take on the traditional single-color approach.
Emerald and Ruby: the Jewels of Your Romantic Wedding
Fall weddings need jewel tones with rich and luxurious colors that create an elegant and sophisticated vibe for your wedding. Emerald and ruby are complementary wedding colors, especially when paired with a third light shade like ivory, mauve, or taupe. Jewel tones will make your palette feel luxe and decadent. Add a little sparkle with shimmering metallics for even more glamour, and consider using accents like dark wood to give your palette more dimension.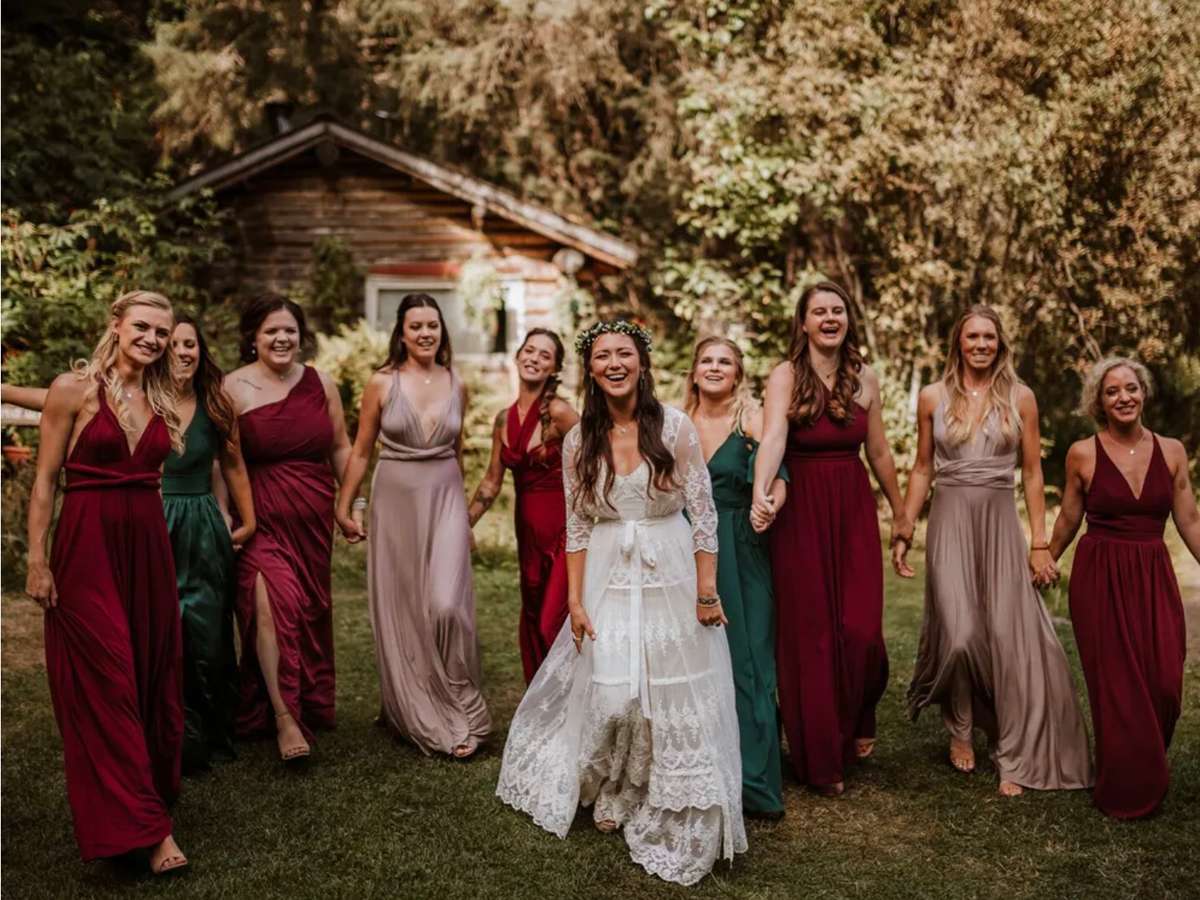 Photo Credit: Light and Fade Photography
Rustic Neutrals For a Dreamy Wedding Day
For a more rustic fall wedding, neutrals such as ivory, beige, and brown are ideal. These warm and inviting colors will create a cozy space for your guests. You can also incorporate natural elements such as burnished wood, twigs, or burlap to enhance the rustic feel of your wedding. With neutral wedding colors, you can layer in organic and muted earth tones. And you can combine neutrals with shades of purple or deep yellow to add a rich contrast to your décor.
Celebrate Winter with All Things White
For a winter wedding on The Deck at Smoke Signals, you could start the festivities with a cocktail hour outside (with heaters, of course) and then move indoors to one of our other spaces like The Music Hall. A winter wedding color palette can include shades of white, silver, and pale blue, creating a romantic and dreamy setting for your special day. You can also add fur accents and twinkle lights to enhance the winter wonderland feel.
Consider an all-white wedding for a dramatic and stunning effect. Imagine white linens, twinkle lights and a bouquet of white roses. White is a timeless classic, and you can put your spin on it with light touches of color, like evergreen branches and wood accents.
Be On Trend for Winter With Copper, Mauve, and Black
One easy way you can winterize lighter hues is to add black into your color palette. Palettes with black add an effortless touch of elegance. And you can make your big day feel more cozy by using velvet fabric into your decor and coordinating your wedding table settings with copper accents. Or you could also go for a classic combination of black and white. It's simple, stylish, and timeless.
While you can use these color combinations to spark your imagination, when you choose colors that speak to you, you can't go wrong. The team at Smoke Signals will help you bring your vision to life and help you transform The Deck, with its magical lakeside locale, into the perfect romantic wedding experience for you and your guests.